The Address To Provide Beautiful Countertops Quartz

Countertop quartz has become a fairly popular trend recently possessing many benefits and high aesthetic value. Quartz comes in a variety of colors and styles, is easy to clean, maintain, stain and scratch resistant, and highly durable. Of course, reasonable price is also a major factor to be considered when choosing quartz countertops.
Quartz countertops are about 93% natural quartz mixed with resins and pigments. Quartz is one of the hardest natural materials used in construction and home decoration.
Quartz countertops have the durability of natural quartz. The resin makes them impervious to stains, and the pigments give you a controlled, even color. While natural stone can have variations in color, veining, and movement, quartz is very uniform.
Quartz countertops are created by combining ground quartz with synthetic resins and colorants under high heat and pressure. Here are the advantages of quartz countertops such as:
- Variety of Designs: Artificial quartz stone has more colors and designs than natural stone.
- Low Maintenance: As a factory manufactured composite material, quartz countertops are uniform and non-porous. That eliminates problems that can weaken the stone slabs and doesn't need to seal the surface.
- Easy to Design: The quartz countertops provided will be identical to the pattern you see online or in the store. That's not often the case with natural stone because no two slabs of stone are exactly the same.
- Environmentally friendly: Since quartz is man-made, it is more environmentally friendly than granite.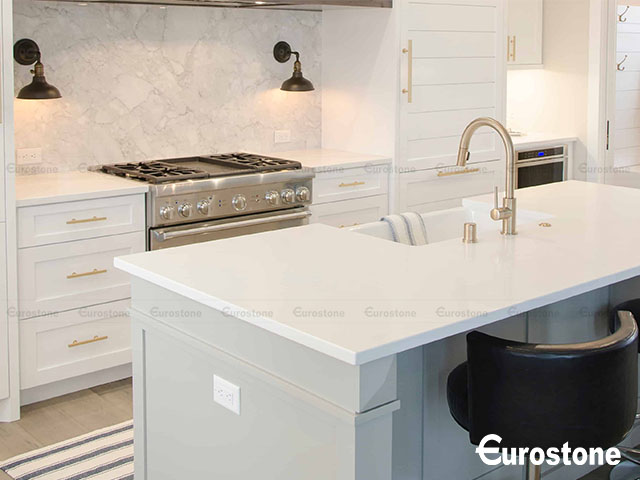 The average cost of quartz countertops ranges from $50 to over $150 per square foot. This cost is based on type, size, edges, cuts, and other modifications. The cost of a good quality quartz countertop ranges from $50 to $65 per square foot, while a better quality quartz countertop ranges from $65 to $75. So if you are looking Looking for the best quality quartz countertops, you will likely spend between $75 and $150 per square foot.
Eurostone offers customers a wide range of beautiful quartz countertops made by a team of professional technicians. Here are some of the most popular quartz kitchen countertops today: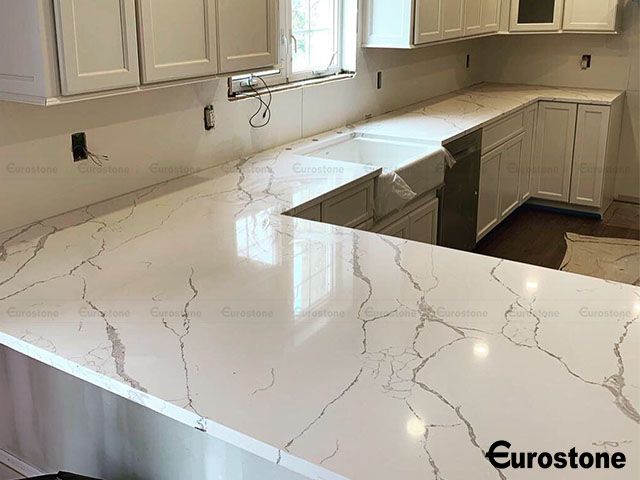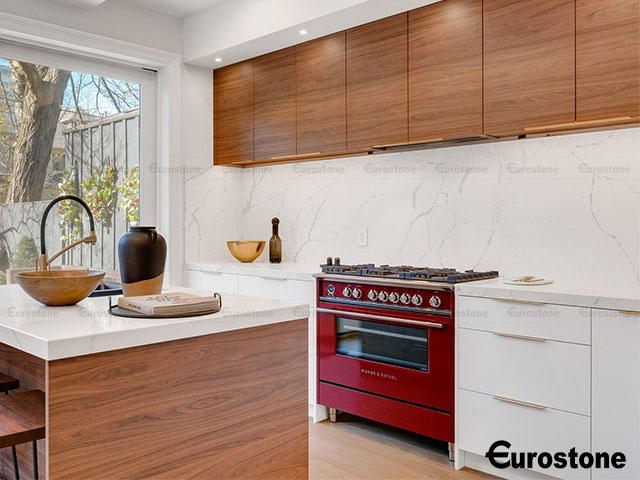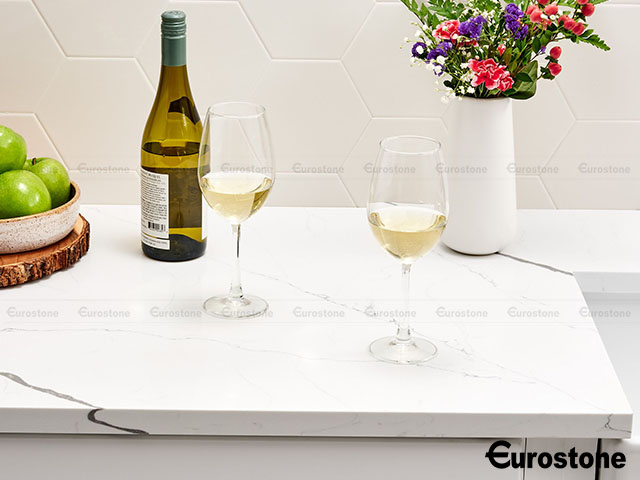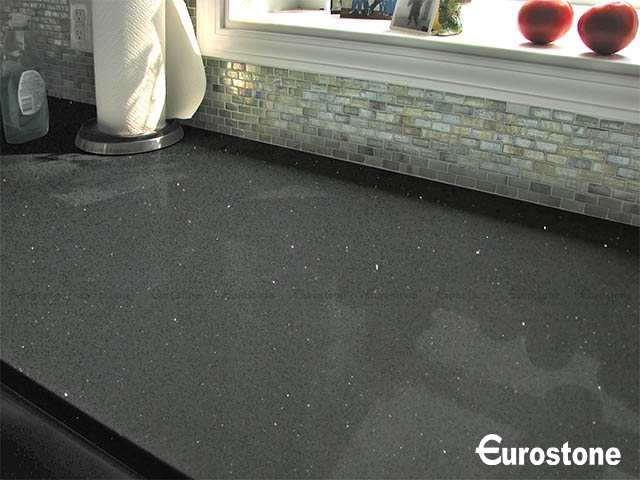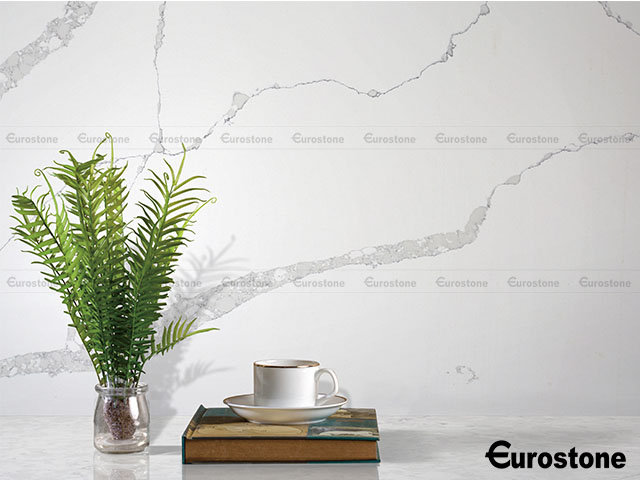 Should you buy quartz countertops or granite countertops? This is an issue that most shoppers often wonder about. However, quartz has a wider selection than granite. In addition, quartz is more environmentally friendly and easier to maintain. On the other hand, granite is not as eco-friendly and is not as durable as quartz.
When it comes to the cost of quartz countertops versus granite, purchasing granite countertops and factoring in installation costs ranges from $2,000 to $4,000. Quartz is more affordable, with average purchase and installation costs ranging from $1,500 to $5,500. Despite the slight difference in cost, you will get more durability with quartz countertops than with granite countertops.
Here are some other tips to consider when shopping for quartz countertops.
+ Choose a countertop that matches the decor of your home: Choose a countertop that matches the décor and overall design of your home.
+ Find a reputable supplier: For the best results, choose a reputable quartz countertop supplier to ensure product quality.
Quartz countertops require virtually no maintenance. They are non-porous so no outer wrap is required. Quartz is also stain, scratch, and heat resistant. Honed quartz countertops are more likely to have stubborn surface stains that may require more effort to remove than polish. These surface stains can be removed with detergents and scouring pads and do not require special equipment or stain removers.
While quartz countertops are scratch resistant, they should not be used as a cutting surface. Therefore, you should use a suitable cutting board each time you cut instead of leaving it directly on the table.
You can wash quartz countertops with your favorite cleaner as they do not require special cleaners.
Eurostone is known as the address for supplying and processing quartz stone for many items such as countertop, kitchen island, table, ... with high quality, guaranteed prestige. Here, we offer many of the most popular quartz stones today such as Calacatta, Carrara, Pure, Small Grain, Big Grain,.... Contact Eurostone at hotline +84 903393125 | +84 903393759 for a free consultation and quote today.
See more:
Summary Of Trending Table Quarzt Patterns In 2021
Synthesis Of The Latest Trending Vanity Top Quartz Models 2021
Kitchen Island Quartz - Design your dream kitchen